We're confident in NUVITON and it's clinically backed ingredients. And we have thousands of delighted customers worldwide who swear by it.
So we're sure you'll be thrilled with NUVITON too.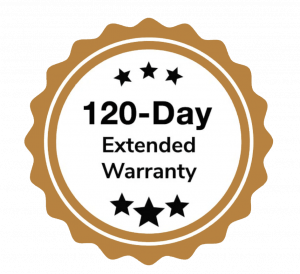 120 DAY MONEY-BACK GUARANTEE
As men hit their 30s and beyond, maintaining a healthy and active lifestyle can become a struggle. Muscle mass naturally declines, leading to decreased energy and increased fat accumulation, making it challenging to stay in shape.
NUVITON is a natural, plant-based supplement formulated with 6 ergogenic ingredients can help combat these challenges.
. With a suitable exercise and diet plan alongside taking your supplements as advised, we're 100% confident that you will get the results you deserve.
However, should this not be the case, you are covered for a full refund excluding any shipping/admin charges*.
Our money-back guarantee does not provide any level of cover if you choose to stop using the products for any other reason.
Results don't happen overnight, so it's important that you continue using your supplements for several weeks alongside a suitable exercise and diet plan before you can determine whether they are working for you.
Therefore claims will not be accepted unless the product has been used for at least 50 days. 
We also recommend keeping a log of your diet and fitness efforts when you begin taking our supplements to support your claim should you need to use our money-back guarantee.
OUR REFUND PROMISE
If you believe you're putting maximum effort into your diet and training alongside taking our supplements, but you're still not seeing results, simply email us within 50-120 days of receiving your order, and providing you meet our money-back guarantee criteria, we will refund your money, excluding a $25* fixed fee to cover shipping and admin costs.
In order to qualify for our money-back guarantee, the following conditions apply:
The money-back guarantee is only applicable to purchases over one month's supply.
It's not possible to claim on the money-back guarantee more than once. 
Claims are only applicable to your first purchase.
We will only assess claims after you have used the product for at least 50 days.
You may be asked to provide evidence that the product has been used for at least 50 days.
The money-back guarantee refers to seeing results and does not cover termination of using supplements due to experiencing side effects or any other reason.
If you wish to apply for a refund under the money-back guarantee, please contact our support team at client@nuviton.com, who will be happy to assist you.
RETURNING ADDRESS
USA: 8 The Green STE A, Dover, Delaware 19901
RETURNS
If you wish to cancel your order, you must send a written notice of cancellation by email to client@nuviton.com.
All items must be returned to us undamaged and in their original, sealed condition within 14 days after the day you let us know that you wish to cancel your order.
When sending the item back to us, please include a copy of your order confirmation/receipt in the parcel.
On safe receipt of the parcel, a refund for the item will be made to the original card of purchase. Return postage costs will not be refunded.
We reserve the right to refuse a return if the product is returned to us used, damaged or in a non-resalable condition.
Until we receive the goods you are returning, they are your responsibility. 
For your protection and peace of mind, we recommend you use a recorded delivery service to return your items.